Fashionista, yummy mummy, trend setter, hipster, cool cat, tradie or run of the mill bloke. We train loads of people who live and work in Paddo.
Stereotypes aside! Our personal trainers are Paddington locals and can meet you at Centennial Park, Trumper Park, Moore Park or in fact any park close to where you live or work. Nina Price, is never one to sit still. She will train you the way she would train herself, using functional full body movements and vary each routine to make the body work smarter and achieve results quicker.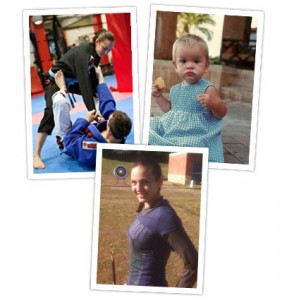 We cannot promise we will be able to get all of you into the teeny, teeny, tiny jeans that are sold along Oxford St, but we do promise to help you get into the best shape of your life (and a pair of skinny jeans if that's your thing!).
Our team is a small group of passionate, university educated, dynamic awesome people. We have the knowledge and experience to help you get what you want out of working with a fitness professional.
What is it that you want?
Drop some body fat? Kick your mate's ass in the gym? Tighten your bum? Get massive guns? Dead lift double your body weight? Get out of pain? Wedding? Holiday? Six pack? Heartbroken? We have seen them all and we have trained them all (FYI if you are the last one remember living well is THE BEST response).
If you do what we say we will get you there. We cannot promise we will mend your broken heart but we can get you a rocking body to help you feel better while it heals.
We offer one on one personal training, training with a buddy, small group training (you get a crew together), corporate fitness training (chat to your boss and work colleagues).
Hungry for more info? Have a look around the site and if you are ready to make change get in touch and we will take care of the rest.
Save