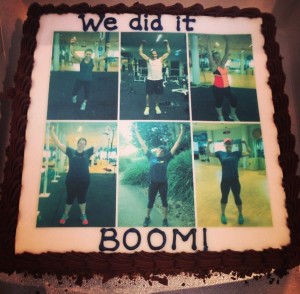 or
12 weeks to ……. BOOM
This is the story of 6 Innervate Health and Fitness personal training Sydney clients (and one Sydney Personal Trainer : Lisa Brown) and their individual journeys during a 12 week body transformation challenge of: no wheat, no processed sugar, no alcohol and of course training hard.
The whole thing started mid November 2014. I was chatting with my personal training client Layla after a personal training session. Layla had started training with me in June of the same year. At that time I had asked Layla to describe to me in one or two words how she felt about her health, wellbeing and body shape. She had responded with the word: neglected. We got busy in order to change things. We looked at nutrition, we started lifting and I prescribed HIIT (High Intensity Interval Training) for 'homework'.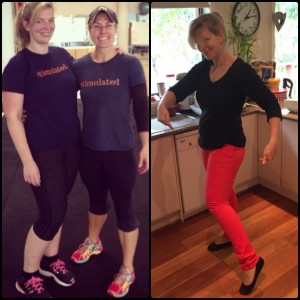 Fast forward to …….. 3 months later and Layla was 10kgs lighter!!!!! I took Layla out for lunch to celebrate. Layla told me that she had some regrets and felt she hadn't given the nutrition side of things 100%. I emphasised that lunch was about celebrating what she had achieved and that we could look forward to more results using what she had learned from this experience.
A couple of weeks later I was busy organising personal training in Sydney cover for my clients as I was heading off on an epic 6 week trip to Antarctica and South America. Layla and I had a lil chat:
Me: I am a little bit worried about you Layla.
Me: I am a little bit worried about you Layla
Layla: Why?
Me: I am going away for 6 weeks and it is over the Christmas break. I don't want you to go backwards and regain the body fat you have lost. What can I do to help you and make sure that this doesn't happen?
Layla: pauses….. I am not sure, I am a little bit worried that this might happen too.
Me: You know, I want to get you to a place where you can enjoy your treats and if you feel like things are 'slipping' you simply reign in these treats for a while. This is how I live.
Layla: nodded in agreement.
Me: We have tried to get you the results you desire by being moderate. I feel we need to put something in place for you for when I get back from my trip so you have that intention in your head and you know it is there. This intention I hope, will encourage you to not go crazy re alcohol and nutrition over Xmas. I will do this with you, but I need you to seriously consider and think about this before you agree to it…………..How about we really go for it and do 12 weeks of no processed sugar, no alcohol and no wheat alongside the training? You saw the results I got at the end of 2013 when I did something similar. Don't decide straight away, have a good think about it and chat to your hubby Hayden. You need to know that if we shake hands on this I WILL NOT CHEAT, not even once and I will totally expect you to do the same.
Layla looks at me and pauses for a moment and says: I AM IN.
Layla looks at me and pauses for a moment and says: I AM IN.
The conversation carried on about expectations, plans etc etc. We excitedly shook hands and agreed on a start date of Feb 1st 2015 when I returned from my trip. During that time Layla's husband Hayden (who is also a client of mine) decided to join us (yeay, I thought, things will be so much better for Layla if the pair of them do this together) and then to my absolute delight my other personal training in Sydney clients: Jo, Natalie, Grant and Mel (after her trip to Japan) jumped in.
Then there were 7!
All of us with different backgrounds, jobs, bodies, levels of fitness and personalities but with the same goal: to support each other through 12 weeks of no alcohol, no processed sugar and no wheat in order to get kick ass results at the end of it. I set up a private Facebook group and called it:
12 weeks to …….. BOOM!
The following is the individual stories of each of the 7 participants of the 12 week body transformation challenge: train hard with zero wheat, zero processed sugar and zero alcohol. First off the rank is Layla……
Layla's story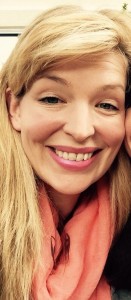 I'm Layla, I'm 37 and I work in the financial sector. I have a lovely husband and 2 young kids (aged 2 and 4). I've had a long and varied relationship with fitness. I've tried every fad diet under the sun and every program from every magazine since I was about 16. I've been skinny and I've been fat, I've been fit and I've been totally out of shape. I'm very good at starting things but not so great at sticking to them.
Why did you decide to get involved in the 12 week body transformation challenge?
Lisa and I had been training together for about 6 months. We started soon after I returned to work after maternity leave with my second child. I was at my all time highest weight and struggling to get traction with getting back into shape. We had done a 12 week training program together at the end of last year; I lost some weight and gained some lean muscle, but I was still a long way from where I wanted to be. Although I'd been very disciplined with my training, I hadn't really restricted cheats or alcohol and I felt disappointed with myself for not getting more out of the 12 weeks. Lisa recognised this disappointment and we made a deal to do another 12 week challenge in the new year – and this time it was serious.
What exercise did you do outside of your personal training sessions?
Apart from the 3 weights training sessions with Lisa, I also tried – and usually succeeded-  to get in 2 HIIT (High Intensity Interval Training) sessions a week. My husband Hayden and I would do a 20 minute sprints session up the hill outside our house, or I would sneak in a quick 20 mins on the treadmill in my lunch hour. As well as this we would do some additional ab work after the HIIT (High Intensity Interval Training) – slow controlled crunches or hanging knee raises.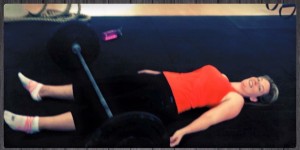 Tell us about the nutrition side
No booze, no wheat, no sugar – sounds awful right? But think of all the things that you CAN have. Our diet revolved around vegetables and protein with some quality fat in there too. There are so many awesome combinations of this – slow-cooked lamb with roasted veggies; steak and salad; chicken stir-fry, laksa (no noodles!); beautiful soups, crispy skin salmon with steamed greens; the list is endless.
No booze, no wheat, no sugar – sounds awful right? But think of all the things that you CAN have.
The hardest challenges were breakfasts (protein shakes, and eggs, were our friends here) and for me, my part time days at home with the kids. Leftovers and morning/afternoon tea were my enemies! I learned to have a bowl of vegetable sticks and a tub of humus handy when I was sitting with my kids during meal times. It was a good example for them to see me eating this way too.
What saved us was PLANNING. I would (and still do), make a meal plan for the week and then shop for that meal plan. Huge amounts of vegetables and enough quality protein to see us through. No processed stuff or sweets. And definitely no wine (booo).
What was the best thing about the challenge?
I lost 8kgs of fat and got into my pre-baby suits! I still have another 8kg to go to get to where I want to be, but I no longer feel lumpy and frumpy as my clothes fit well and I'm back into a size 14 which feels good.
What were the biggest challenges/obstacles you faced?
Avoiding naughty snacks. I LOVE snacks. And kids love snacks too of course. So I had to make sure there were always healthy snacks around instead.
What did you learn?
It's really not that hard. You just have to start, and then push through until it becomes a habit.
What physical results did you get?
8kg fat off, lost 6% body fat (37% to 31%), 1.5 dress sizes, and back into pre-baby clothes!
What advice would you give others?
What are you waiting for? Do it now!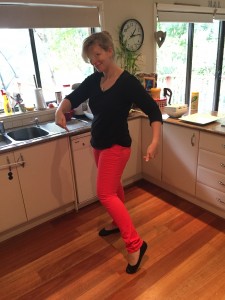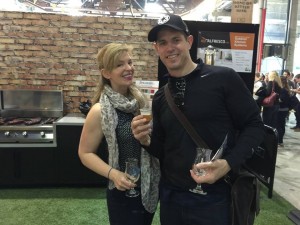 How has it been for you since the challenge finished?
We are still eating in the same way but have added a few 'treats' – glass of wine a couple of times a week and the odd square or 2 of quality chocolate. Hayden and I are now training together a couple of times a week which is good fun (and hard work), but weirdly I miss those pure weight-training sessions…

What now???? 
I'm aiming to be a smoking hot Mumma on the beach next summer. Summer bodies are made in winter, right?!
Would you do something like this again????????
YES.
Look out for the next blog, it will be Mel's story of her 12 week body transformation challenge.
Do you want to lose fat, tone up and transform your body like Layla? Get in touch with us and we can help you create change.