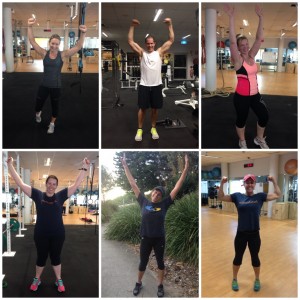 This is the story of 6 Innervate Health and Fitness Sydney personal training clients (and one Sydney Personal Trainer : Lisa Brown) and their individual journeys during a 12 week body transformation challenge of: no wheat, no processed sugar, no alcohol and of course training hard.
Mel's story
I'm Mel, I'm in my mid-thirties and have been prioritising my career over my health, I've been using chocolate and/or wine to get me through each deadline and kept promising myself I would go on a "diet" when I'm less stressed!
Why did you decide to get involved in the 12 week fat loss challenge?
Lisa had been telling me about the challenge and encouraging me to join and it sounded exactly like the kick start I needed but I was about to go on a ski trip to Japan and knew it wasn't feasible to not have a sake or two while away. After a few weeks travelling around Japan, we arrived at the ski resort and on day one I went to get ready for skiing and my ski pants were too tight – I had to go and hire a pair and missed the first day of skiing. It was a reality check and I came home determined to lose weight, feel better and stop making excuses.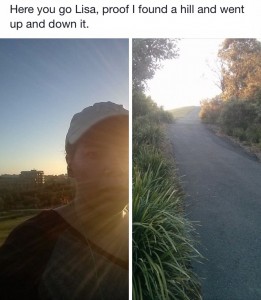 what exercise did you do outside of your personal training sessions?
I did two hill sessions a week in Sydney Park and also started walking to work a few days a week.
Tell us about the nutrition side
It's amazing how many things sugar is in that you don't even think about. I kept to unprocessed whole foods – primarily following a paleo style diet with the addition of dairy. I did think about barbeque sauce quite a lot but apart from that I actually didn't find that I missed anything that much, even the alcohol wasn't such a big deal.


What was the best thing about the challenge?
Whilst I went into the challenge focusing on weight loss and I was really happy with the weight loss I achieved, what I really benefitted from was how much better I felt in general. I had much higher energy levels; I was sleeping better and was calmer in my approach to any stressful situations. I loved the group atmosphere also; we were all really supportive of each other so if you were having a tough day everyone else was there to keep you motivated. There were a lot of laughs along the way – especially Hayden's countdown to having a Maxibon.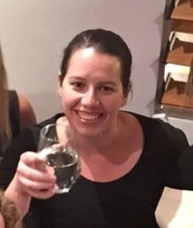 What were the biggest challenges/obstacles you faced?
The hardest thing was going out and not drinking, I still socialised but I did say no to a few invitations that I would have normally gone to as I knew there was only so many times a week I could go out and still stay focused on my goal. In general though it was actually so much easier than I thought it would be, after the first few days I just felt so much better that I enjoyed it and was getting such good results it was motivating to keep focused.


What did you learn?
Maybe I'm not as neurotic as I think I am – if I just exercise and eat properly I'm much calmer! 


What physical results did you get?
I lost 13.2kgs and the ski pants that were too tight for me are now too big – I need to go down a size or two.
What advice would you give others?

You have to be organised and have groceries in the house and good back up options for socialising. I dedicated a fair amount of time into planning each week to make sure I wasn't in too many situations that I found challenging.
I lost 13.2kgs and the ski pants that were too tight for me are now too big – I need to go down a size or two.
How has it been for you since the challenge finished?

I miss it, I didn't realise how sluggish alcohol and sugar make you feel and whilst I have introduced them back in moderation I have noticed I don't feel anywhere near as good as I did during the challenge. I am still exercising a lot more than prior to the challenge and I have taken up hiking on weekends – Sydney has some beautiful walks that I had never explored before.
What now?

I want to do another challenge. I would still like to lose a few more kgs but am about to go travelling for work so I am focusing on maintenance for the next month and once I get back I want to do it all over again.

would you do something like this again?

Absolutely – I loved it!
Look out for the next blog, it will be Grant's story of his 12 week challenge.
Do you want to lose fat, tone up and transform your body like Mel? Get in touch with us and we can help you create change.