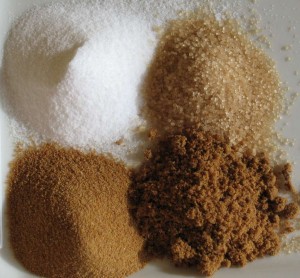 These are very wise words on sugar from Josie Andrici (PT and Innervate Trainer).
Josie is a fully qualified naturopath as well as being a kick ass Personal Trainer.
You have not "quit sugar" by replacing with it other alternatives including:
Agave syrup – sweeter than sugar and high fructose – yup that sounds great, NOT?
Coconut sugar?
Maple syrup?
Xylitol – yes has had some potential benefits associated to it in regards to dental health but buying a 1kg bag of it every two weeks because you are using it as a sugar substitute is not healthy, it is found in very low concentrations in some fruits and cannot just be found freely in nature as a white sugar like crystalline powder. Furthermore it is a sugar alcohol and therefore has the potential to irritate the gut – PEOPLE WITH POOR GUT INTEGRITY AND IBS SHOULD NOT CONSUME IT AT ALL (the negatives out weigh the advantages)
Stevia – seriously, yes it is derived from a plant source but this does not make it "healthy". There is no such thing as a healthy sugar alternative, Stevia is 200-300 times sweeter than sugar. Dallas and Melissa Hartwig put it perfectly in their book, It Starts with Food "We dare you to find a stevia leaf and chew on it for a while. It ain't that sweet. At least not until its refined into white crystals in a laboratory somewhere." Putting a pill or drop of stevia in your tea is as weird and unnatural as it gets.
Rice syrup?
Honey – yes, honey is natural but one teaspoon of raw organic honey per day and THAT'S IT.
Sugar is sugar, you have not eliminated it by replacing it with alternatives, eat a piece of fresh raw fruit, that's it.
Image by Romain Behar "Sucre blanc cassonade complet rapadura" – Own work.
Licensed under Public domain via Wikimedia Commons